We build Web presence that match your goals.
Panolabs is a dedicated team of technology artisans who connect strategy with extensive technology capabilities  and marketing experience to deliver web solutions that fulfill business needs and challenges. We are communicators, planners and doers who strive to be best at what we do.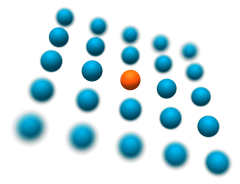 Technical Expertise
Our core expertise is in Web Technology. Whether it's building a custom application, developing on the existing platform or integrating with third-party enterprise-level systems, we are able to not only design and deliver the solution, but also help you to find and understand the technology that fits your business needs.
Strategic Approach
Every project has a different set of needs driven from multiple factors. We believe we can get to the best possible solution by approaching the project in broader and holistic way. Our engagement processes have been developed to reach common understanding quickly and effectively to help everyone get a clear view on what is needed and where it fits within the big picture . 
Attention to Detail
Creating vision is one thing, but ability to follow through and deliver that vision into a solid outcome is another.  We are efficiently thorough and meticulous in our craft and we understand every element of the project is important as another. 
Partnership with Industry Experts
We take our work seriously and the same level of standards apply to all industry experts we work with. Together with our Web design and marketing partners, we are able to provide more robust and holistic service offerings.
These are some of our work. To see all of our work, please contact us.
Want to learn more? How can we help?